By Lee Roy Lucero and Mark "Ticky" Smith
Enchantment Sports
Playoffs, baby!
Yes, playoffs! Starting this weekend in New Mexico the NMAA playoff football season starts. The first round is complete with byes of the top four teams of every division. In 6A, that includes undefeated teams Cleveland, La Cueva and Centennial.
Top-seeded Cleveland is still the favorite, but how will the Storm perform in the playoffs without superstar junior running back Dorian Lewis (PHOTO ABOVE), who sources have told Enchantment Sports is out for the season with a knee injury?
We have to wait at least a week to see, but here is a look at this week's action.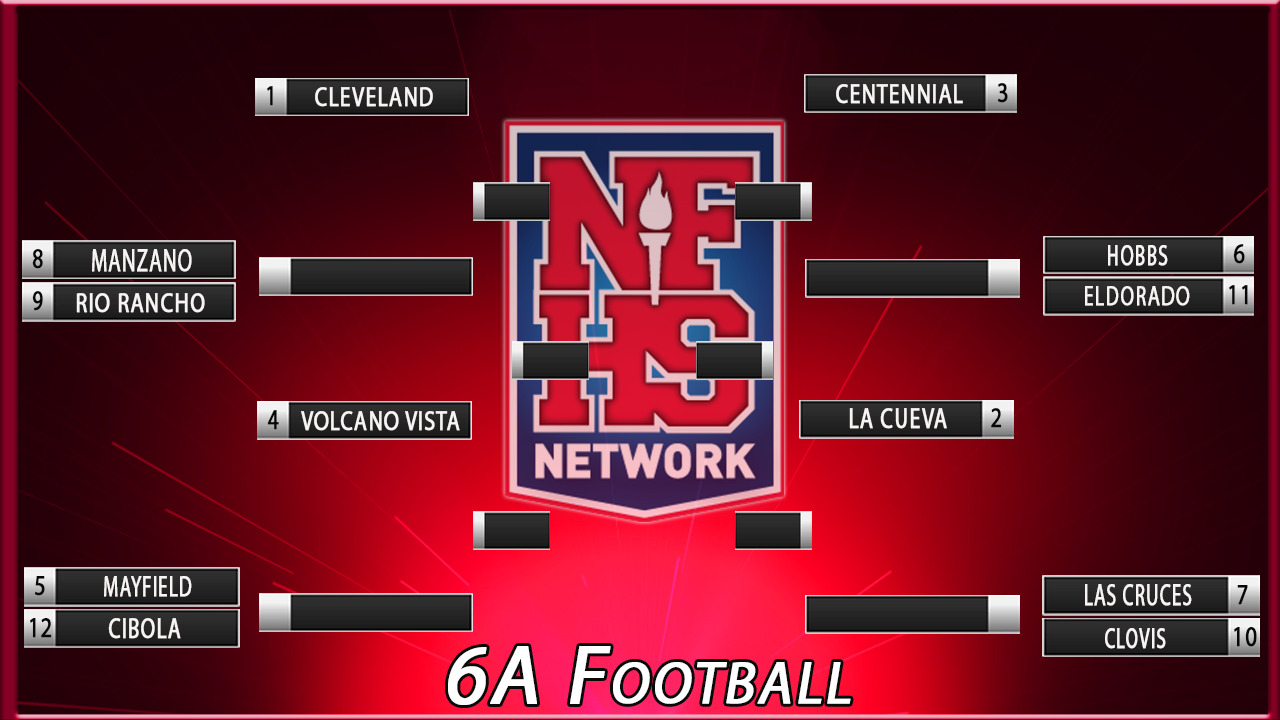 6A
Rio Rancho @ Manzano, today (Nov. 9), at 7 p.m. at Wilson
Quarterback Isaiah Chavez takes the Rams to play the defending champion Monarchs. The Monarchs started off rough but have put it together behind their efficient quarterback Dakota Powell and the hard-running Ivey Saud.
Picks: Lee Roy and Ticky: Purple reigns supreme
Eldorado @ Hobbs, tonight at 7
Will injured Eldorado quarterback Gabe Smith play? The Metro Area Eagles can only hope. Without Smith, look for Hobbs to cruise to victory. If Smith is in and can run the ball effectively, Eldorado has a great shot of moving forward.
Pick: Lee Roy, All I can say is the Eagles are going to win
Ticky, Tricky, Lee Roy. I agree it's all about Smith. Without knowing if he plays, I'll take the southern Eagles. 
Cibola @ Mayfield, 7 p.m. at Field of Dreams
Enchantment Sports spoke with coach Rod Williams and Cibola's excellent quarterback Marcus Steele three weeks ago, and both felt that they were good enough to get into the playoffs. A total team effort by Cibola. In 2018, football down in Las Cruces isn't the same as decades before. The schools have the tradition but not quite the power.
Pick: Lee Roy and Ticky agree, The man of Steele leads the Cougars to victory
Clovis @ Las Cruces, Saturday, 1 p.m., Field of Dreams
Clovis has been up and down all year long. Do you get the smoking-hot Wildcats, or do you get the whimpering kitties? Most Prep fans had written off the Bulldawgs early in the season after back-to-back blowout losses to Eldorado and La Cueva; but Las Cruces finished district with three straight wins and looks to move forward.
Pick: Lee Roy, Go, go Wildcats! Ticky, it's still Las Cruces. Bulldawgs take it.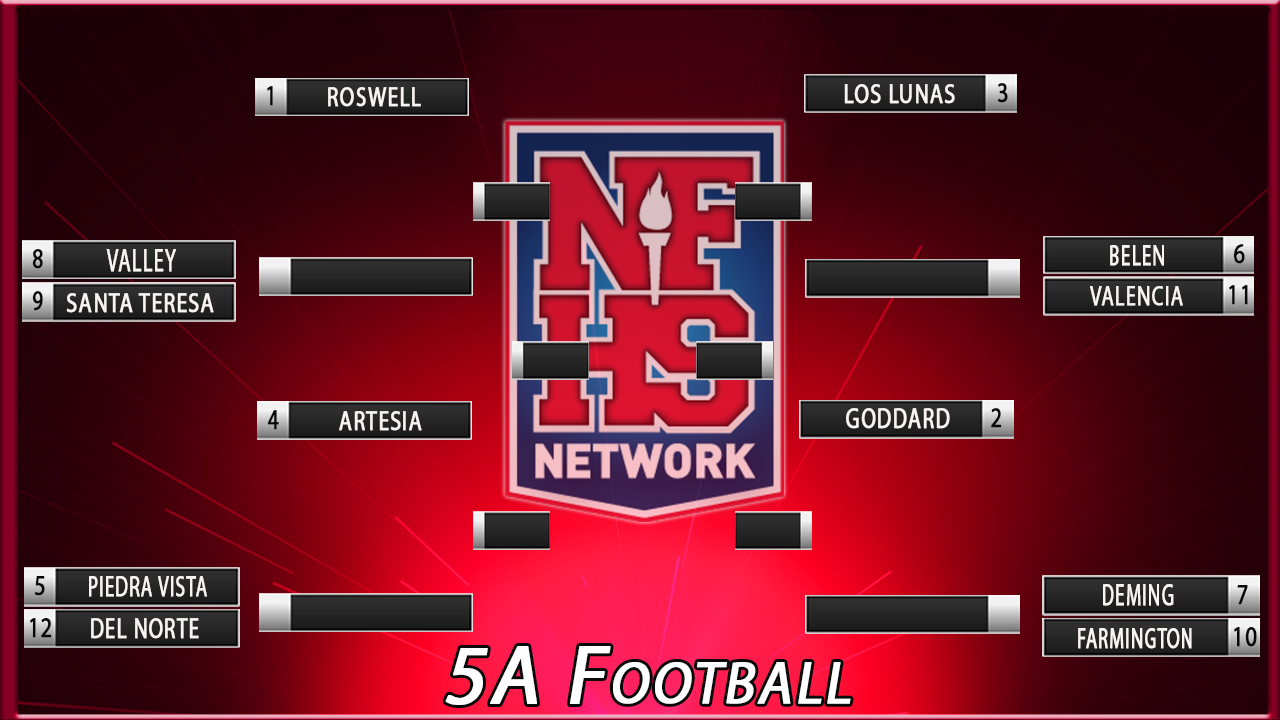 5A Bracket
Enchantment Sports Ed Nunez has an excellent write up on 5A, 4A, and 3A, and here is a link I encourage you all to take a look at.
Del Norte @ Piedra Vista, tonight at 7
Coach Bruce Binkley relied on the arm of Christian Mejia to start the season, but the offense has become more balanced — including possibly the greatest performance by a running back in state history by Isaiah Ortiz. With all that going into this weekend's games, I'm not sure that is enough to beat Piedra Vista.
Pick: Lee Roy and Ticky, Nighty-night Knights
Santa Teresa @ Valley, tonight at 7, Milne Stadium
Valley has been throwing the ball more this year with quarterback Manny Sanchez-Vargas and his dynamic receivers led by Jove Messenger. Unfortunately for the North Valley Vikings, I don't believe it will be enough.
Pick: Lee Roy, Santa Teresa to move on
Ticky, The Vikings are at home for a reason. I'll take Valley.
Valencia @ Belen, tonight at 7
Not the regional rivalry of Belen v. Los Lunas, still close enough for people to care. Belen has a bruising back in Diego Casillas. Look for the Eagles to ride that horse to the next round!
Pick: Lee Roy and Ticky, Belen will face Los Lunas again next week.
Farmington @ Deming, Saturday, 1 p.m.
Lee Roy, You pick 'em! 
OK, Lee Roy, I will. Deming by 6, that long drive is worth about that many points — Mark "Ticky" Smith 
Here are the other brackets for this weekend's games: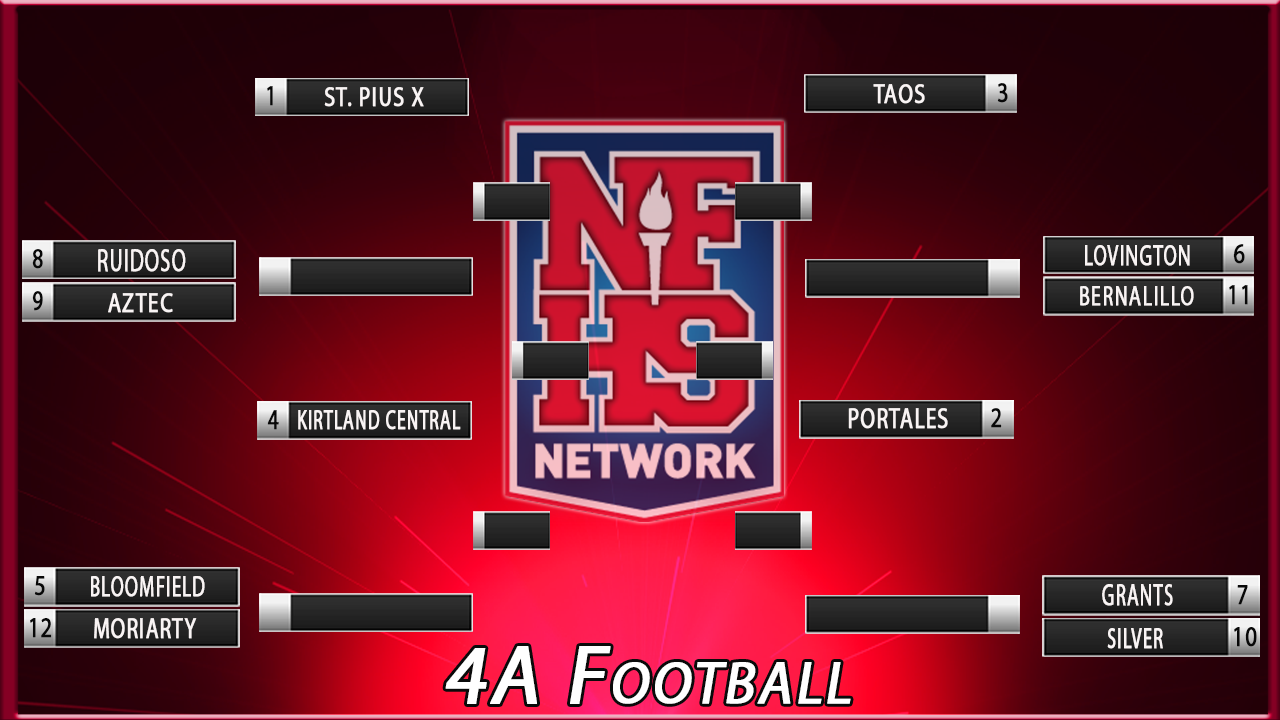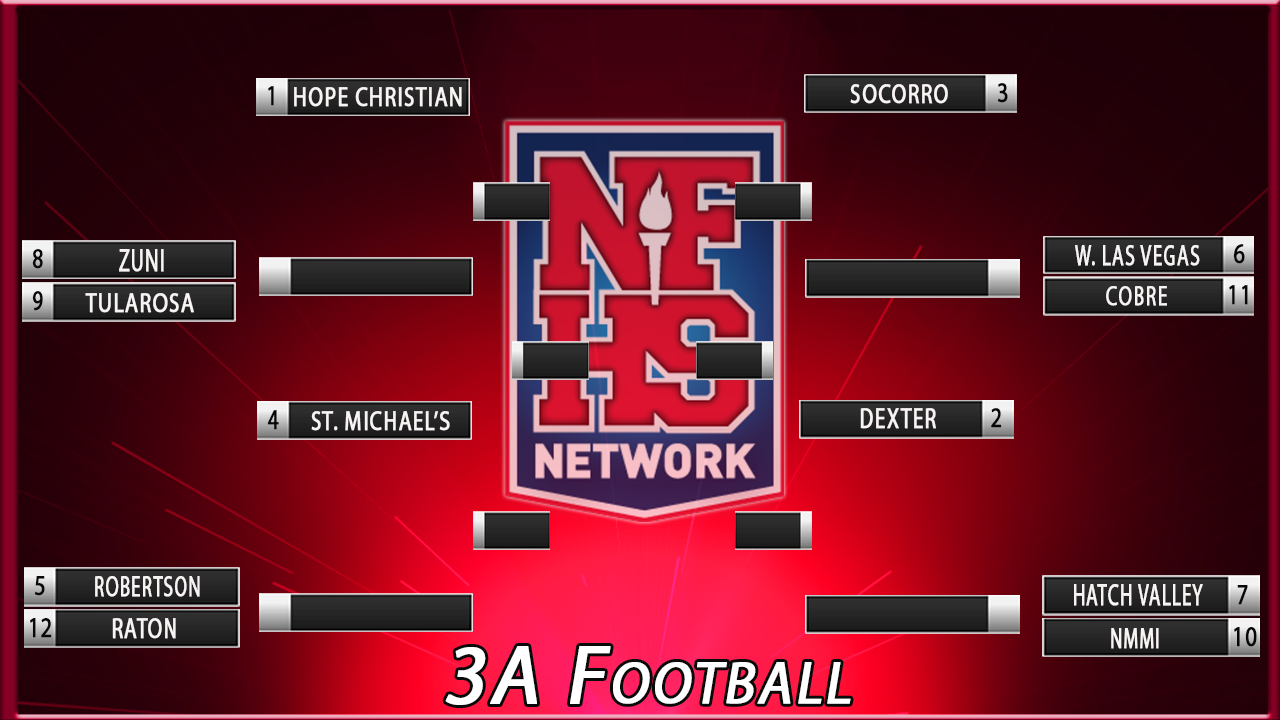 Like a Thanksgiving dinner, this week is an appetizer, the main course comes next week, and in a couple of weeks… Then it's the dessert of state championships.
Gobble gobble!