By Lee Roy L. Lucero with Adam Diehl and Sebastian Noel
Enchantment Sports
Finally, the wait is over and the pigskin will be flying and grinding in the state of New Mexico as the 2018 NMAA football season starts this tonight (Aug 23).
We are excited to be joined by ProviewNetworks.com play-by-play announcers Sebastian Noel and Adam Diehl for our weekly ProView Preview here on EnchantmentSports.com, and together we will give previews and thoughts about every weekend's games that will be broadcast by ProView.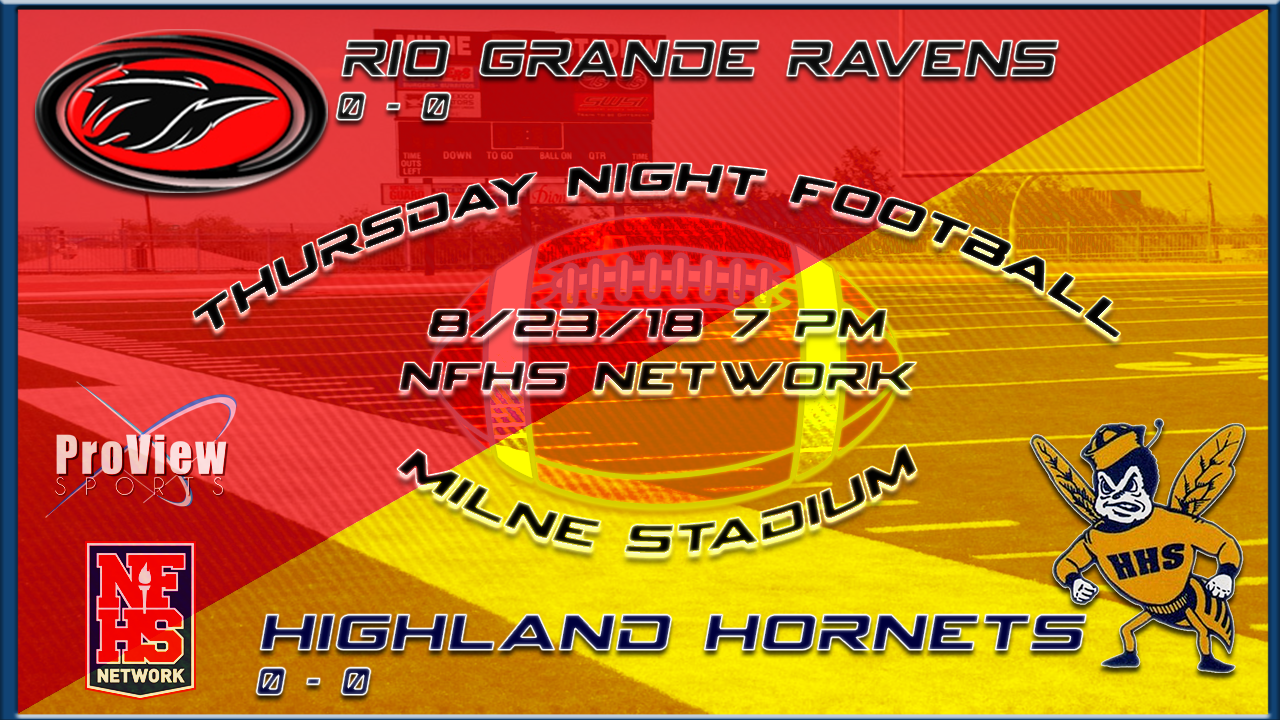 Rio Grande vs. Highland, today, 7 p.m., Milne Stadium
Crosstown rivals come together for a match that has major importance for Rio Grande as it tries to snap a streak of futility — currently at 37 games. "I think the streak is over for Rio Grande. I think it is a matter of circumstance and this is their best opportunity," says Noel. "I think Sept. 4, 2014 was the last time Rio rang the victory bell and Taylor Swift "Shake it Off" was #1 on the chart."
Noel: Rio Grande
Diehl: Rio Grande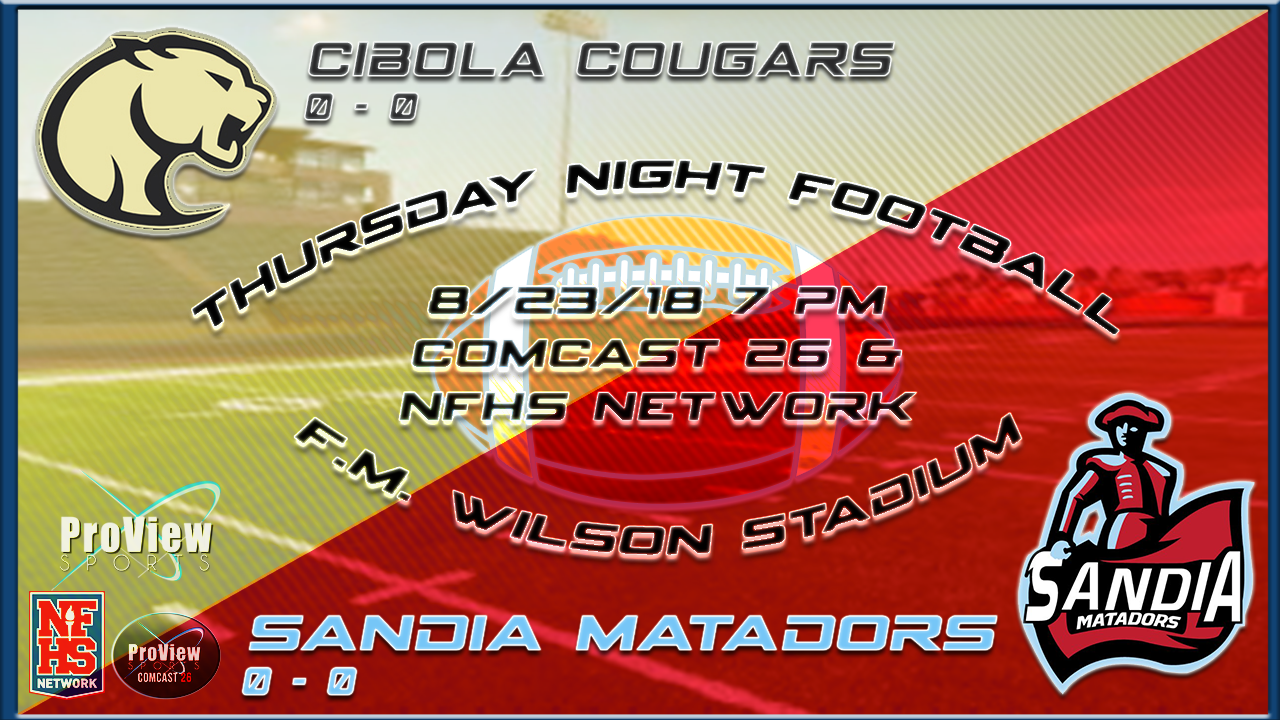 Cibola vs. Sandia, today, 7 p.m., Wilson Stadium
Another cross-town rivalry. This time, both teams trying to crack in top 10 and a victory could do it. "Sandia is more experienced," says Diehl. "There is a culture change at Cibola with returning (senior quarterback) Marcus Steele. Sneaky good Cibola can make some noise if it stays healthy."
"Sandia is probably one year away," says Noel.  "Coach Barker said 'that he wants to speed that up.' He isn't having any of that next year business. No good to be one year away. A lot of the sophomores started last year so that would help them this year. Getting all those reps last year helps them."
Noel: Sandia
Diehl: Sandia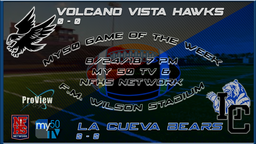 La Cueva vs. Volcano Vista, Friday, 7 p.m., Wilson
"Volcano has a lot of talent," says Diehl. "The question is, always, is it going to be disciplined? A lot of people feel that Volcano can crack top-5 and we will find out that first game as La Cueva, in my opinion, is #1 or 2 in the state. If Volcano is going to make noise, now is the time to tell everyone that it's for real, and we find out Friday night on My50!"
Noel says, "La Cueva going to be a really good ball club. It's defense is light years ahead of its offense. I saw its scrimmage against Artesia, and Noah Woisin took the majority of the snaps. It will be interesting to see how that running back situation develops there. Dillon Summer lost some weapons, but the Bears are going to rely heavily on their defense. Keep an eye out for (middle linebacker) Lawrence Bussey and Fred Mady III."
Noel: La Cueva
Diehl La Cueva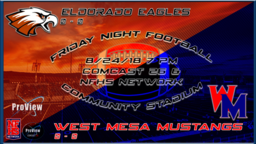 Eldorado vs. West Mesa, Friday, 7 p.m., Community Stadium
"Gabe Smith is arguably the best QB in the state," says Diehl, "and Eldorado will go as far as he takes them. Eldorado has some playmakers around him, and also has a really good defense returning. This might be the team that could sneak away with a blue trophy from early front-runners Cleveland and La Cueva."
"New Mustang coach Asnotigue takes over at West Mesa, coming from the Eldorado assistant ranks under Dotson," says Noel. "I think Eldorado is going to be a powerhouse in the city, probably the best metro area QB, and West Mesa runs into one of the top teams to start the season."
Noel: Eldorado
Diehl: Eldorado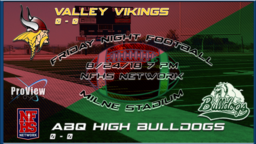 Valley vs. Albuquerque High, Friday, 7 p.m., Milne
"That's an old school Albuquerque rivalry right there," exclaims Noel. "I think Burque has some nice wide receivers, but not sure their QB can get them ball. Valley looks good during practice. It's pretty high on what it's are doing. Does it have enough up front to protect its run heavy offense that Judge Chavez likes? Judge's offense has changed in 40-some years, and I doubt he changes anything this year. A happy Judge Chavez is one that can run the ball."
Noel: Valley
Diehl: Valley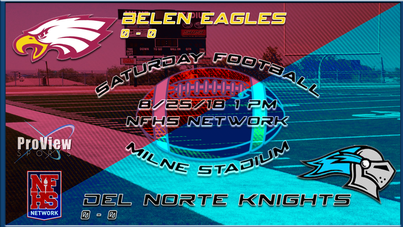 Belen at Del Norte, Saturday, 1 p.m., Milne
"Diego Casillas is the real deal," says Noel. "I've seen him ranked as one of the best RB's in the western US. He had 2,700 yards (last year) and nobody has had an answer for him. Look for him to have 200-plus yards in week 1, as I'm not sure that Del Norte has an answer for him."
"Del Norte coach Binkley says he is going to air it out 70-percent of the time. He wants to air it out and wants to score, and he loves his QB Christian Mejia," says Noel.
Noel: Belen
Diehl: Belen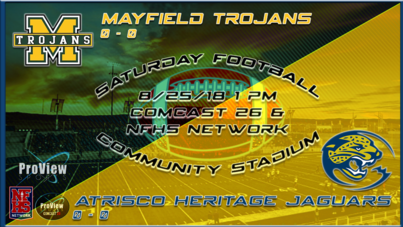 Las Cruces Mayfield at Atrisco Heritage, Saturday, 1 p.m., Community
"Mayfield, I think will struggle this year as the numbers game down south with Centennial opening has really cut its players down. The athletes aren't there for the Trojans, and I think it is another non-playoff year," says Noel.
"Atrisco will win this game but it will be tough as the season rolls on due to the competitive conference they are in. Coach Patrick Johnson says its is going to throw it more and tweak the offense. I believe that as much as I do when Bob Davie says it," laughs Noel. "It's going to run that option. It has two good running backs."
Rio Rancho at Centennial, Saturday, 7 p.m., Field of Dreams
The best match up of the week is down south as David Howes' Rio Rancho Rams head to Las Cruces to take on Aaron Ocampo's Centennial Hawks in a battle of Top-five teams.
"The biggest game in the state this weekend. It is a rematch of last year's playoff opening round and Centennial was super young last year and nearly upset Rio," says Diehl. "I have Rio number 4 and Centennial number 5. It will be interesting to see how Rio responds going down to the Field of Dreams."
Noel: Rio Rancho
Diehl: I'm going my Rams! I'm an alum how could I not? Rio!
---
Don't forget to check out ProviewNetworks.com every week during the New Mexico high school year for metro area broadcasts of football, soccer, basketball, and baseball games. Contact Lee Roy Lucero at leeroy.enchantmentsportsNM@gmail.com.